Options

Additional Images

Amethyst Box Reception Furniture
Our Amethyst Box Reception seating range comes in individual segments, which allows numerous configurations to suit every work space.
Our Amethyst Box Reception seating range is the perfect solution for any reception or breakout area. The modular individual segments allows for an extensive variety of seating combinations. The units are available as a single seat without arms, a seat with either a left or right hand arm, a corner unit, concave and convex segments, a table with a glass or wooden top. A single armchair, 2-seater and 3-seater sofas are also available. Incorporate your company colour scheme by choosing from a large number of fabric or vinyl upholstery options.
Catalogue Code: BRS Go Back »
Flame retardant foams
Manufactured in the UK
5 year guarantee (8 hour use)
Various leg/feet options
2 tone available
Help Requesting A QuoteClose
Step 1. Adding Product(s)
For all products that you are interested in, select any options / features you require from the panel options under the heading "Get Quote". For example, you may have a choice of colours, fabrics, arms etc (see example screenshot below).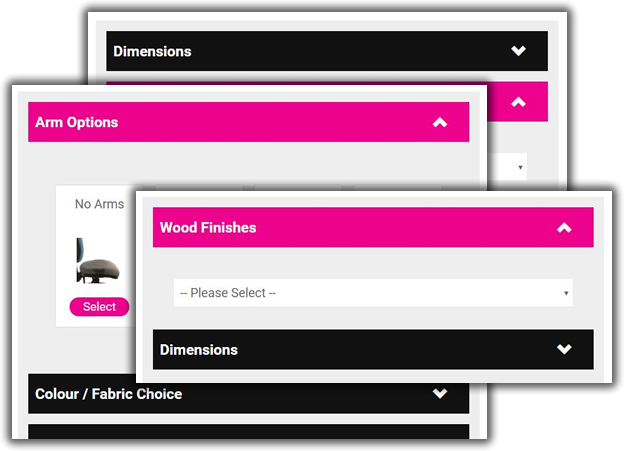 Once you have selected the options from the panel(s), you can select the quantity you require and click the "Get Quote" button.
Step 2. Reviewing Product(s) Selected
Click on "Your Quote" at the top of the website. Here you can see products you have added to your quotation and can alter the quantities if necessary.
Step 3. Submitting Your Quote Request
Finally click the button "Click Here to Get Your Quote" which takes you to a form where you add your contact and delivery information.
Once you have filled in all of the required information, click on "Request Quote". This will send your quotation request through to our sales team who will confirm pricing for the product(s) you have selected.