Additional Images

iBench
iBench, Imperials Premium Bench product offers total functionality. With a choice of 3 leg designs, fixed or sliding tops, 600mm and 800mm depths and 3 trim finishes, iBench is ideally suited for the modern day office. Cable management trays and risers and the ever popular 3rd level storage solution for the smaller office are optional extras. Choose from the iBench storage range or the extensive Universal Storage range to finalise your working space. The range is fully compatible with all Divide desktop screens. iBench truly is the complete office bench system.
Available in a choice of 3 trim colours,
With sliding or fixed desk tops
A choice of cable ports or desktop scoop
25mm sides
Help Requesting A QuoteClose
Step 1. Adding Product(s)
For all products that you are interested in, select any options / features you require from the panel options under the heading "Get Quote". For example, you may have a choice of colours, fabrics, arms etc (see example screenshot below).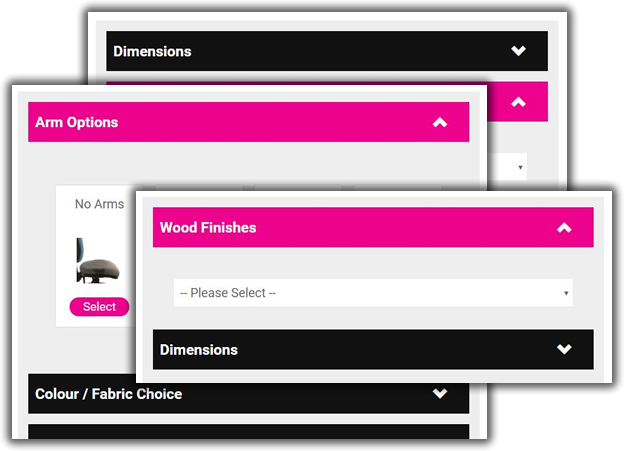 Once you have selected the options from the panel(s), you can select the quantity you require and click the "Get Quote" button.
Step 2. Reviewing Product(s) Selected
Click on "Your Quote" at the top of the website. Here you can see products you have added to your quotation and can alter the quantities if necessary.
Step 3. Submitting Your Quote Request
Finally click the button "Click Here to Get Your Quote" which takes you to a form where you add your contact and delivery information.
Once you have filled in all of the required information, click on "Request Quote". This will send your quotation request through to our sales team who will confirm pricing for the product(s) you have selected.