Additional Images

Veta Bench
Veta Bench is the latest addition to our bench desking offering. Available with a classic Goal Post Leg design in a Silver, Black or White trim and a 700mm or 800mm deep desk top, Veta
remains flexible in an extremely competitive market.

Catalogue Code: VETA Go Back »
Classic Goal Post Leg design in a Silver, Black or White trim and
700mm or 800mm deep desk top
Choose from a white, black or silver frame and our selection of 17 MFC board finishes.
Desktop screens can be either the full length of your desktop available
Bench or an individual desk and is supplied with either cable ports or a desktop scoop.
Individual desks can be supplied with an optional modesty panel.
Help Requesting A QuoteClose
Step 1. Adding Product(s)
For all products that you are interested in, select any options / features you require from the panel options under the heading "Get Quote". For example, you may have a choice of colours, fabrics, arms etc (see example screenshot below).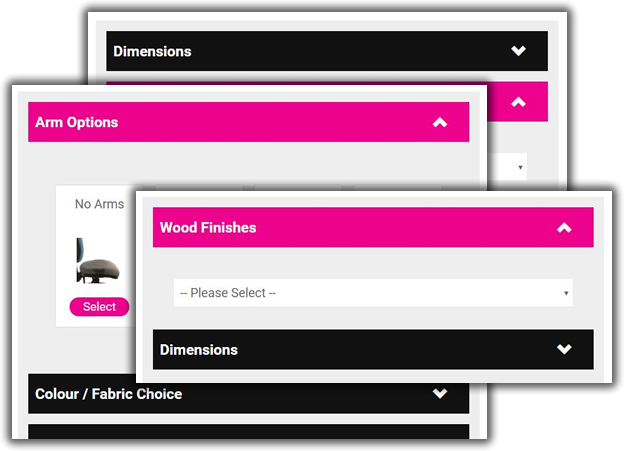 Once you have selected the options from the panel(s), you can select the quantity you require and click the "Get Quote" button.
Step 2. Reviewing Product(s) Selected
Click on "Your Quote" at the top of the website. Here you can see products you have added to your quotation and can alter the quantities if necessary.
Step 3. Submitting Your Quote Request
Finally click the button "Click Here to Get Your Quote" which takes you to a form where you add your contact and delivery information.
Once you have filled in all of the required information, click on "Request Quote". This will send your quotation request through to our sales team who will confirm pricing for the product(s) you have selected.