Additional Images

Scribed Oak Desk
A sturdy and traditional scribed oak effect desk, with corniced style top and plinths, and a stylish retro finish. This home office storage desk provides a letter sized filing drawer, cupboard for storage (with an adjustable shelf), a smaller drawer for stationery plus two open fronted storage compartments.
COMPLETE THE LOOK: Make your desk even more functional with an optional scribed oak storage hutch providing discreet cable access and classy scooped stationery dividers.
Catalogue Code: SCRIBEDDESK Go Back »
Home office desk
Scribed oak effect - retro finish
Desk provides ample desk space for writing or computer work
Corniced style desk top and plinths
Stationery drawer
Additional 'box' drawer (with false drawer front), for extra storage
Open storage area
7 metal handles and 2 card holders
360 degree finish (can be freestanding)
Help Requesting A QuoteClose
Step 1. Adding Product(s)
For all products that you are interested in, select any options / features you require from the panel options under the heading "Get Quote". For example, you may have a choice of colours, fabrics, arms etc (see example screenshot below).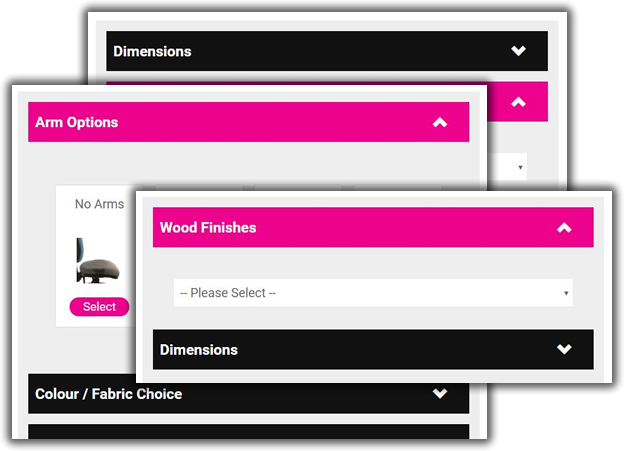 Once you have selected the options from the panel(s), you can select the quantity you require and click the "Get Quote" button.
Step 2. Reviewing Product(s) Selected
Click on "Your Quote" at the top of the website. Here you can see products you have added to your quotation and can alter the quantities if necessary.
Step 3. Submitting Your Quote Request
Finally click the button "Click Here to Get Your Quote" which takes you to a form where you add your contact and delivery information.
Once you have filled in all of the required information, click on "Request Quote". This will send your quotation request through to our sales team who will confirm pricing for the product(s) you have selected.