Options

Titan One Piece Chair
The Titan One Piece chair is built for the toughest classroom environments. It is ultra-strong, tamper proof, has anti-tilt legs and its one piece design ensures there are no pinch points or sharp edges to cause injuries.
It was the world's first one piece polypropylene chair to obtain BS EN 1729 parts 1 & 2 certification for strength, stability and ergonomics for educational furniture. It is available in 6 sizes to support the postural and comfort needs of various age groups. The Titan One Piece chair is available in a variety of colours and can be stacked up to 15 high making it a versatile piece of furniture, ideal for use throughout your school.
Catalogue Code: T6- Go Back »
Space saving design - stacks up to 15 high!
Child safe, anti-tilt design
BS EN 1729 parts 1 & 2 certification for strength, stability & ergonomics for educational furniture
Tested to EN1729 for perfect posture
Help Requesting A QuoteClose
Step 1. Adding Product(s)
For all products that you are interested in, select any options / features you require from the panel options under the heading "Get Quote". For example, you may have a choice of colours, fabrics, arms etc (see example screenshot below).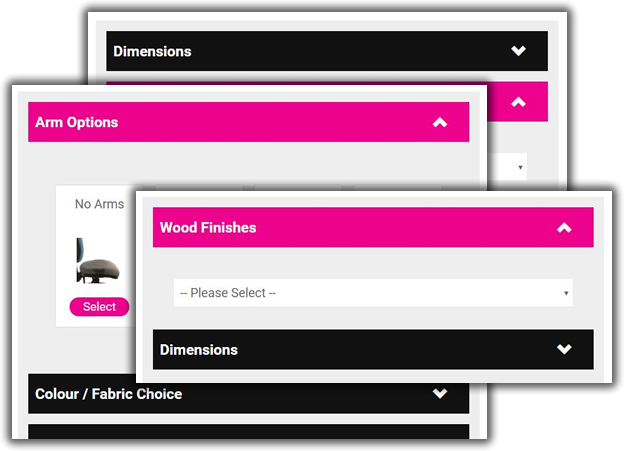 Once you have selected the options from the panel(s), you can select the quantity you require and click the "Get Quote" button.
Step 2. Reviewing Product(s) Selected
Click on "Your Quote" at the top of the website. Here you can see products you have added to your quotation and can alter the quantities if necessary.
Step 3. Submitting Your Quote Request
Finally click the button "Click Here to Get Your Quote" which takes you to a form where you add your contact and delivery information.
Once you have filled in all of the required information, click on "Request Quote". This will send your quotation request through to our sales team who will confirm pricing for the product(s) you have selected.